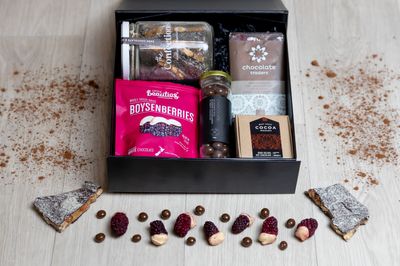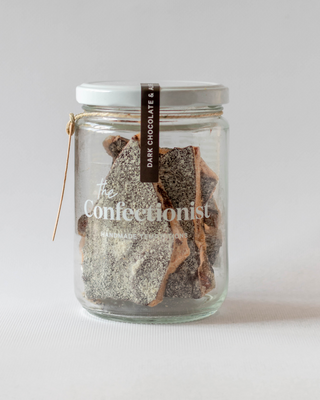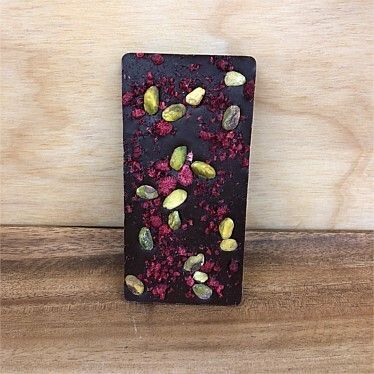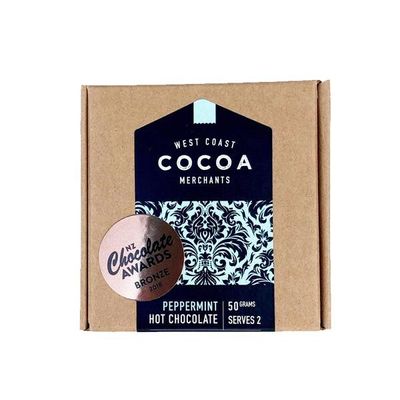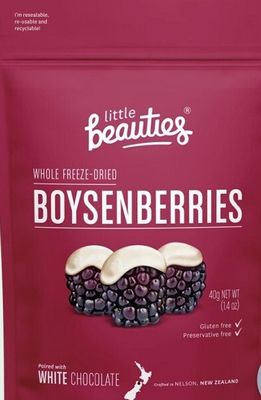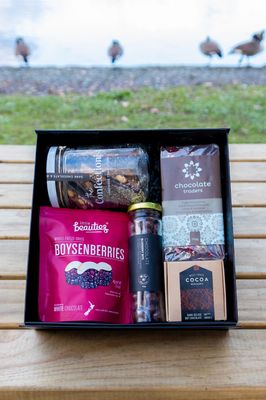 Chocolate Goodness
$84.95
FREE DELIVERY WITHIN NEW ZEALAND

Chocolate 5 ways!
Dark Chocolate and Almond Toffee – a delicious treat of indulgent traditional brittle style toffee with moreish roasted almonds, coated with dark chocolate and dusted with fine almonds. Packaged in a reusable glass jar. 200 grams.
Little Beauties freeze dried whole boysenberries paired with white chocolate. Please recycle (soft package recycling). 40 grams.
Chocolate Traders Pure Indulgence Dark Chocolate with Lime & Coconut Pistachios and Raspberries block. Packaged in home compostable cello with a paper wrapper.
West Coast Cocoa x 2. Exceptional flavour. Premium quality West African "Dutched" Cocoa. Each batch of hot chocolate and chai is blended with care in small batches to ensure consistency and premium quality. Gluten-free, dairy-free, vegan. Recyclable cardboard box and plastic wrap can be recycled as a soft plastic..50 grams x 2.
Wild Appetite Chocolate Covered Blueberry Bits. Blueberry bits smothered in creamy chocolate. Packaged in a reusable glass jar. 110 grams.
High quality black gift box with magnetic close lid. Please reuse - fantastic for storing items!
Our black shredded paper packaging is eco friendly, biodegradable and recyclable, and our contents card has been printed by sustainable eco printers on 100% recycled paper.
Even our stickers are eco stickers. Send an eco friendly gift box today!
Gift box comes with small blank note card to add a personalised message to. You are welcome to upgrade by purchasing a beautiful, all occasions greeting card.
Please note: In the event that gift boxes are not available in black, we will replace with a high quality white magnetic close lid box.
SKU: 10000-4