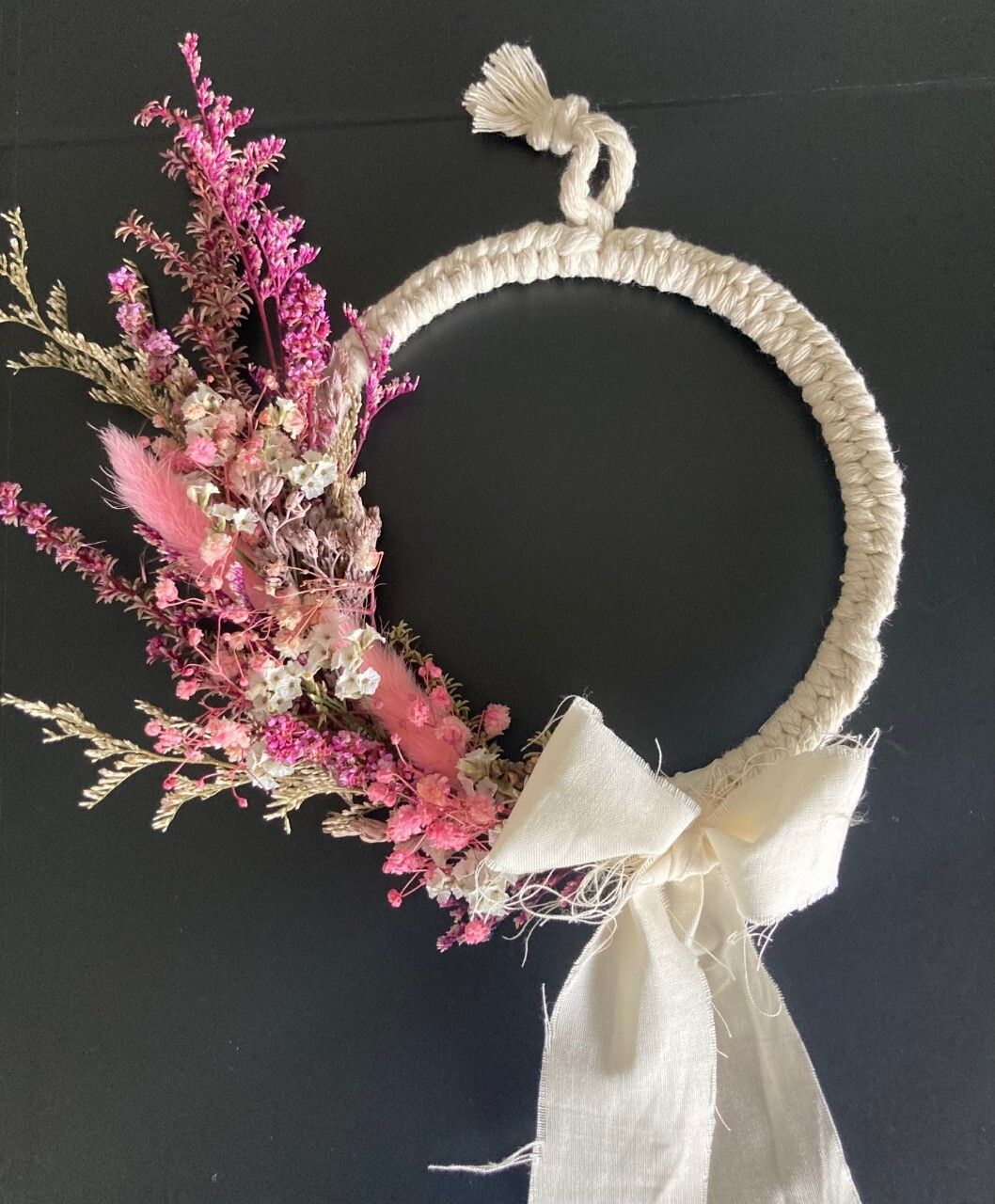 Sweet Pea Wall Hanging
$29.00
Please select either a Small or Large gift box first before selecting items.
Each wreath is a unique work of art, handmade with love. Perfect addition to your home decor, nursery or for an event. Will make a beautiful long lasting gift. Flowers are a sweet mix of pinks and whites. Diameter: 15 cms
Keep out of direct light, in a cool, dry area away from moisture and humidity.
There is no need to water them ever.
*Please note that dried delicate flowers may naturally shed during delivery, however this should not affect the overall look of the arrangement. Whilst we try to make all arrangements look exactly as pictured, all arrangements feature real dried or preserved flowers and are hand made, therefore may vary slightly.
Please note: the minimum total order value must be at least $69.95 (orders with discounts are also to be this minimum) before shipping to receive FREE DELIVERY. Thank you for your understanding.
SKU: 10000-5