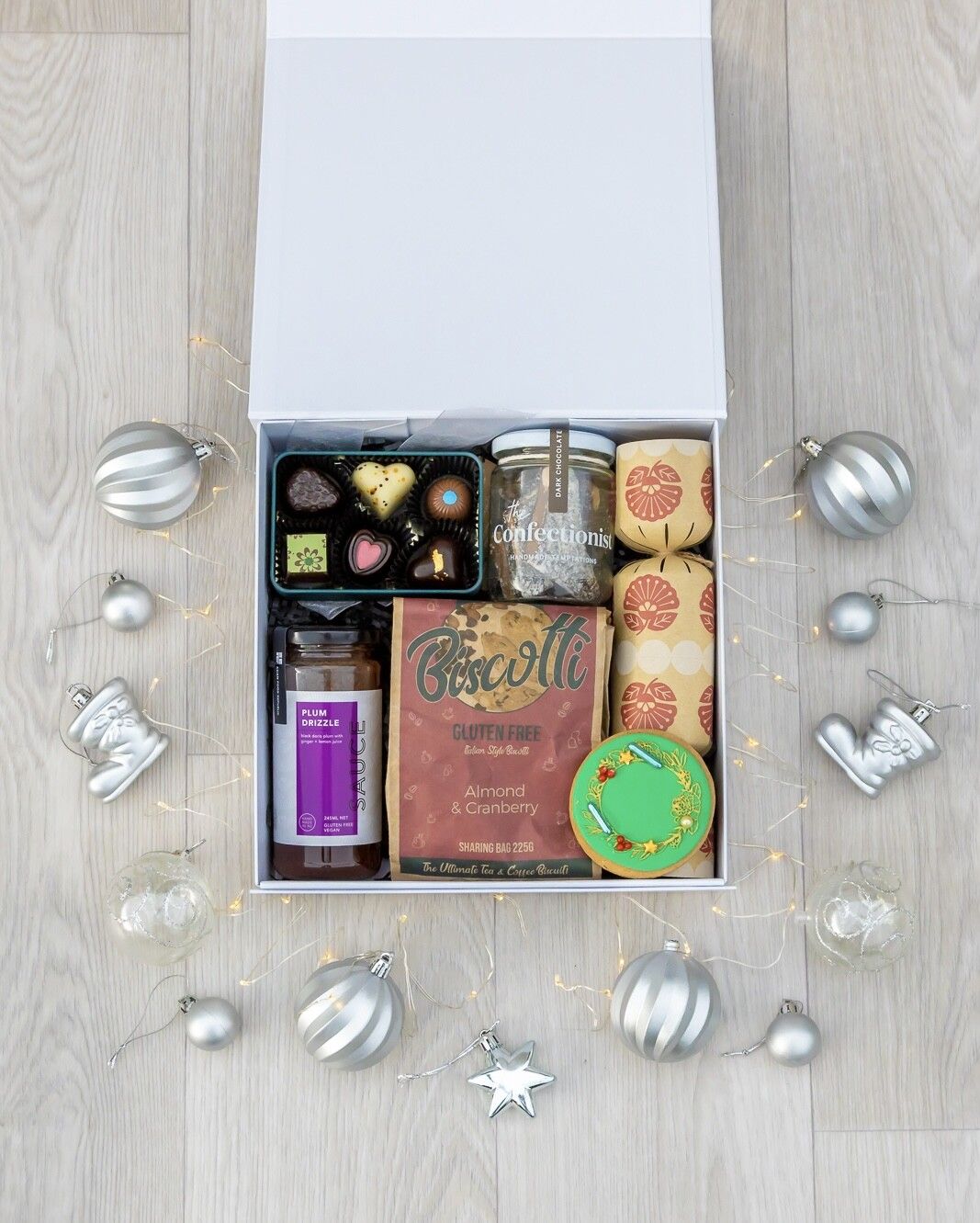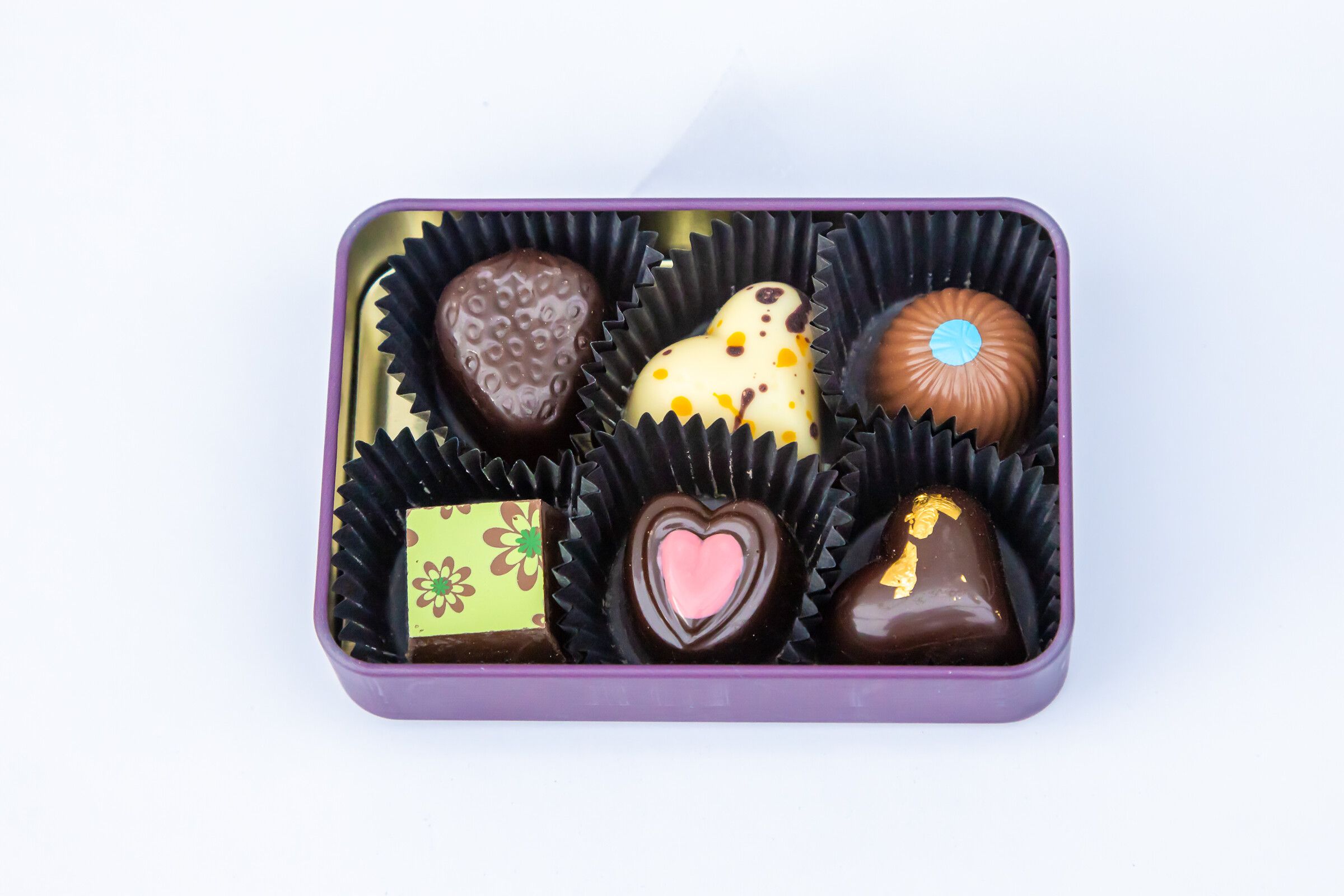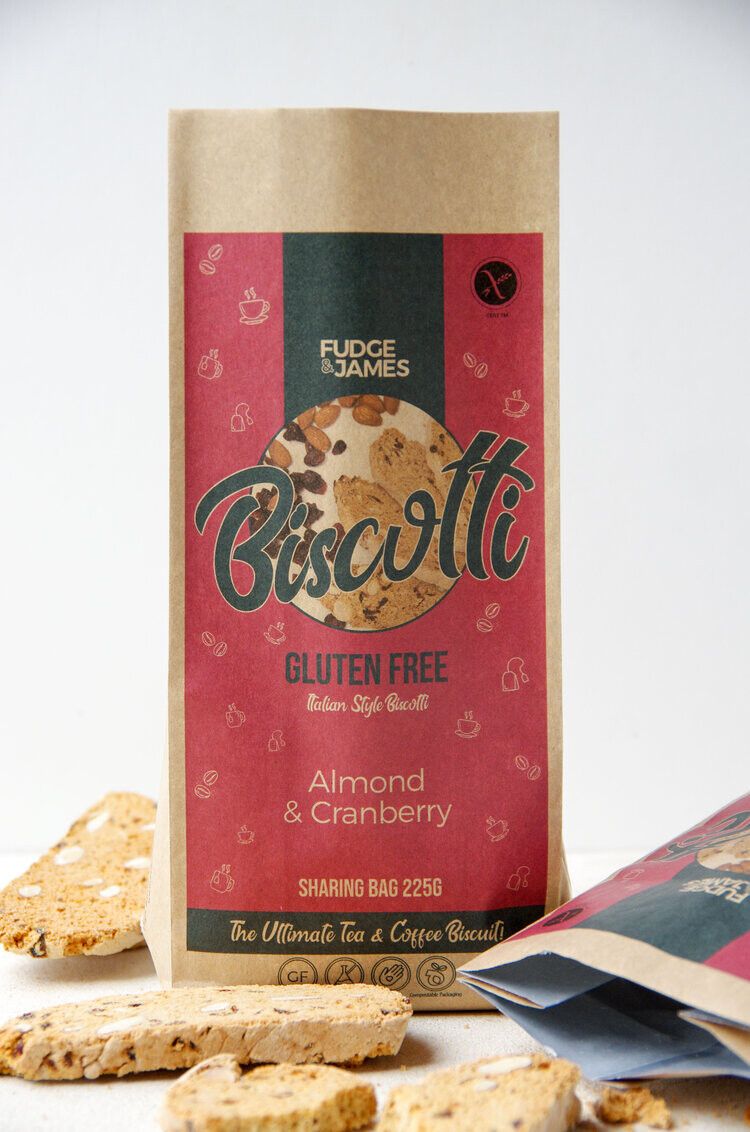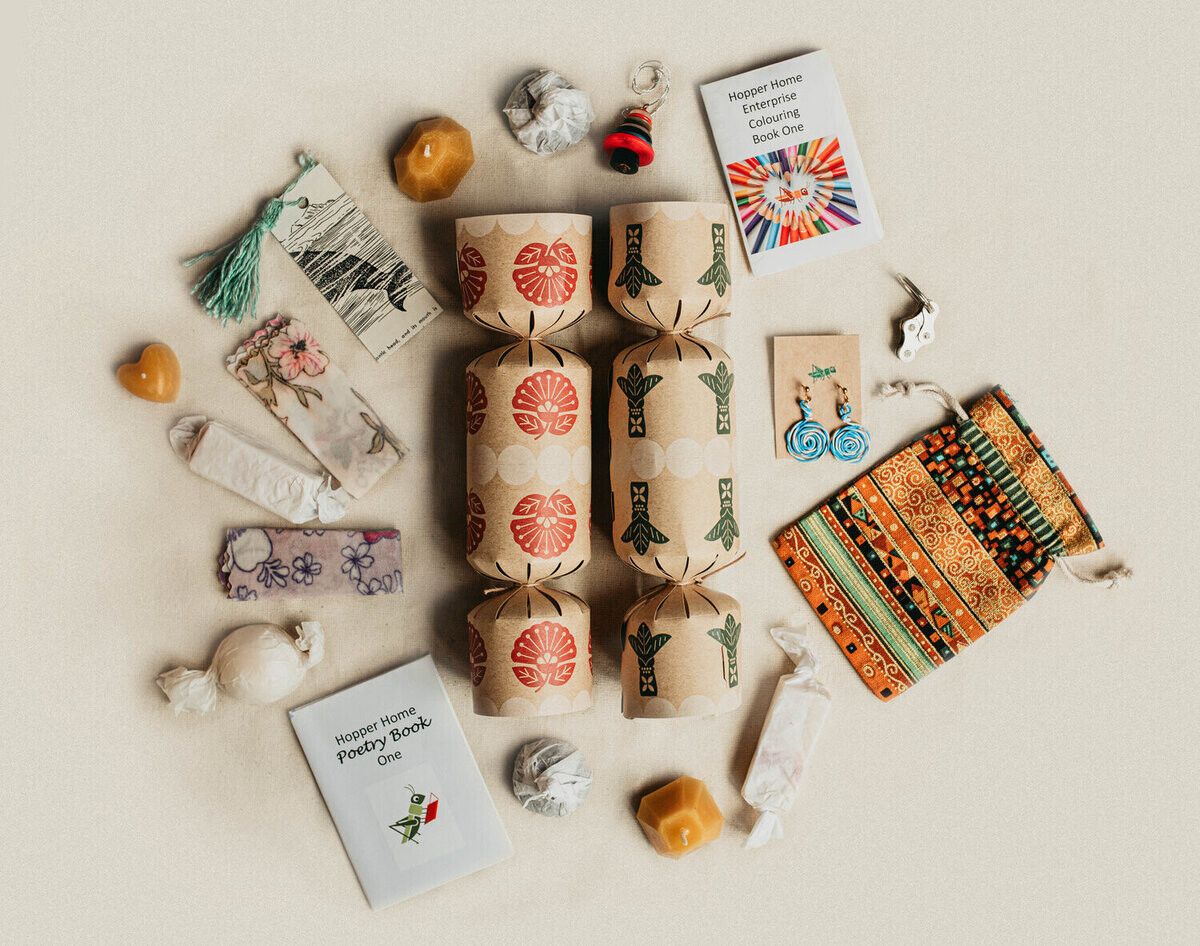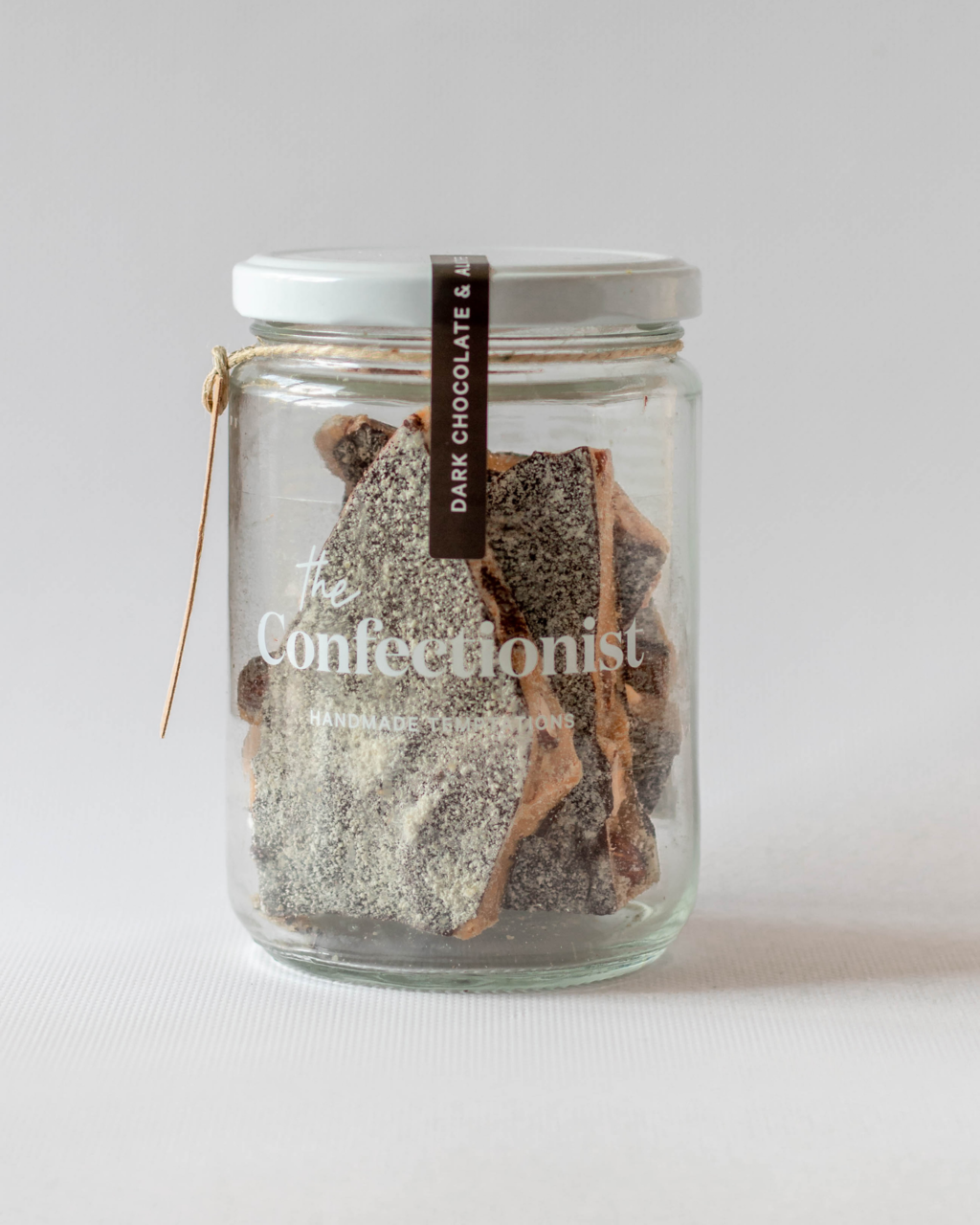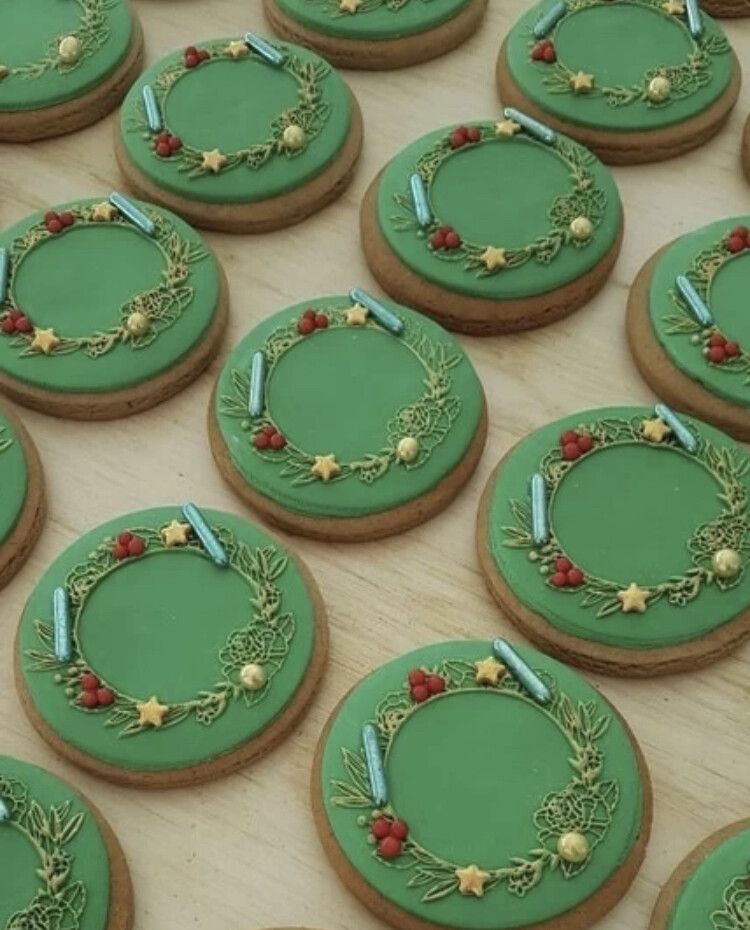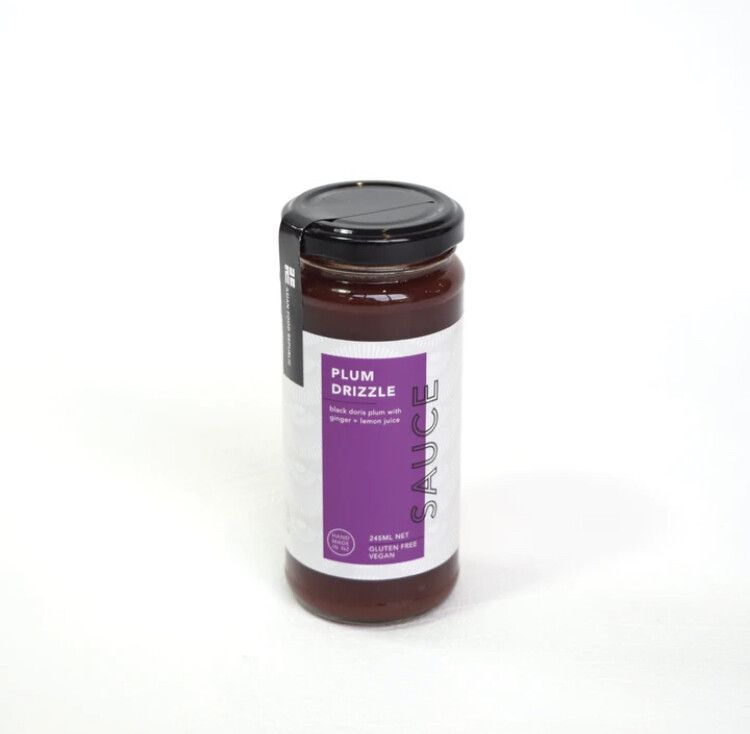 Festive Goodness
$84.95
Out of stock
FREE DELIVERY WITHIN NEW ZEALAND. Pre-order your box of goodness today for delivery within your desired timeframe during December.

This luxurious box full of goodness features artisan products from New Zealand small businesses and is the perfect solution for a memorable and sustainable gift this festive season!
Order your limited edition gift box for delivery anywhere in New Zealand during December.
Your festive goodness box includes:
Eco cracker made in Wellington by Hopper Refill and filled with love - with useful and often upcycled products (e.g. card wallets made from billboards, bookmarks, candles, pencils, lavender parcels to name a few). These 'eco' crackers also have two funny jokes (really) and a wise saying, plus the adjustable crown is assembled from the cracker shell itself! Hopper Refill endeavours to reduce waste, and to employ and support locals.
Fudge and James Almond and Cranberry Biscotti is made with premium gluten free ingredients. They use locally sourced free range eggs and fruits. Each ingredient is carefully chosen for its flavour and texture. Fudge and James biscotti is hand crafted with love so don't expect a completely uniform size and shape – they think that just adds to their character. 100% fully home compostable packaging.
The Confectionist Dark Chocolate and Almond Toffee. A delicious treat of indulgent traditional brittle style toffee with moreish roasted almonds, coated with dark chocolate and dusted with fine almonds. Packaged in reusable glass jar.
Betty B Spiced Chai / Gingerbread cookie. Wrapped in compostable packaging.
Plum & Tamarind Drizzle by Asian Food Republic. Made with fresh ginger + lemon juice. Perfect as a dessert topping, try using as an ice cream garnish, the perfect accompaniment to ham, or enhance your favourite smoothie. This combination of black doris plum and tamarind is simply delicious. 300ml. Gluten Free, Vegan. Reusable glass jar.
Six piece artisan chocolates by Chocolate Traders displayed in a reusable Sara Miller festive themed tin.
High quality white gift box with magnetic close lid. Please reuse - fantastic for storing items!
Gift box comes with small blank note card to add a personalised message to.
SKU: 10000-8