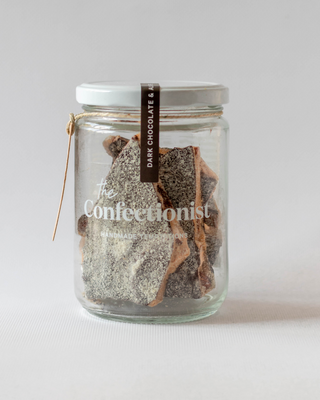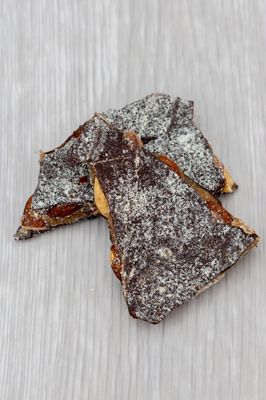 Dark Chocolate & Almond Toffee (large jar)
$22.50
Please select either a Small or Large gift box first before selecting items.

Dark Chocolate & Almond Toffee | 200g Jar
Made by The Confectionist.. A delicious treat of indulgent traditional brittle style toffee with moreish roasted almonds, coated with dark chocolate and dusted with fine almonds.
Packaged in reusable glass jar.
Please note: the minimum total order value must be at least $69.95 (orders with discounts are also to be this minimum) before shipping to receive FREE DELIVERY. Thank you for your understanding.

SKU: 10000-11