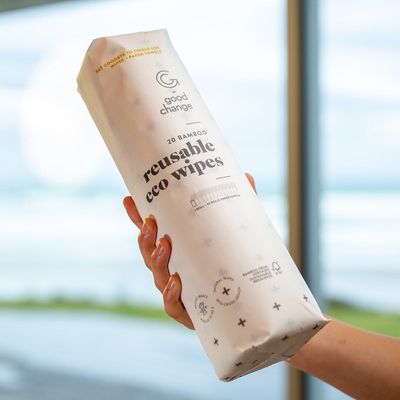 Good Change Reusable Bamboo Towels
$14.50
Please note these will only fit in a LARGE goodness box. Please select a Large gift box first before you select items.
Good Change Reusable Bamboo Towels are the 100% natural cleaning wipe that you can use again and again and when done with it, give it back to the earth. No microplastics or nasties. Designed for multi-purpose cleaning + wiping including food spills, windows, drying wet hands, kitchen + bathroom, general cleaning and it's safe on all surfaces.
1 Roll = 65 Rolls of paper towels.

Please note: the minimum total order value must be at least $69.95 (orders with discounts are also to be this minimum) before shipping to receive FREE DELIVERY. Thank you for your understanding.

SKU: 10000-24