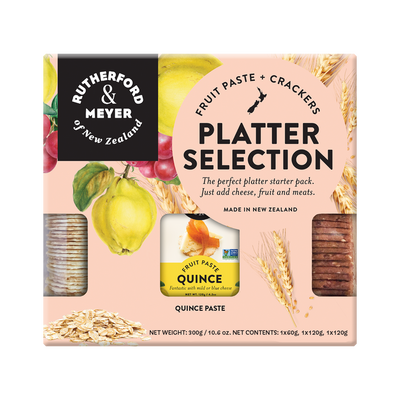 Platter Pack - Quince
$10.00
Out of stock
Please note these best fit a LARGE goodness box. Please select a Large gift box first before you select items.

Rutherford & Meyer Quince Platter Selection (please note that the photo shows a Fig Platter Pack). Everyone's favourite quince paste in a convenient gift pack with gourmet wafers and Canterbury linseed love local crackers. Made by Rutherford & Meyer.
Plastic trays and cardboard packaging are recyclable. Plastic film around crackers can be recycled in soft packaging recycling.
SKU: 10000-38