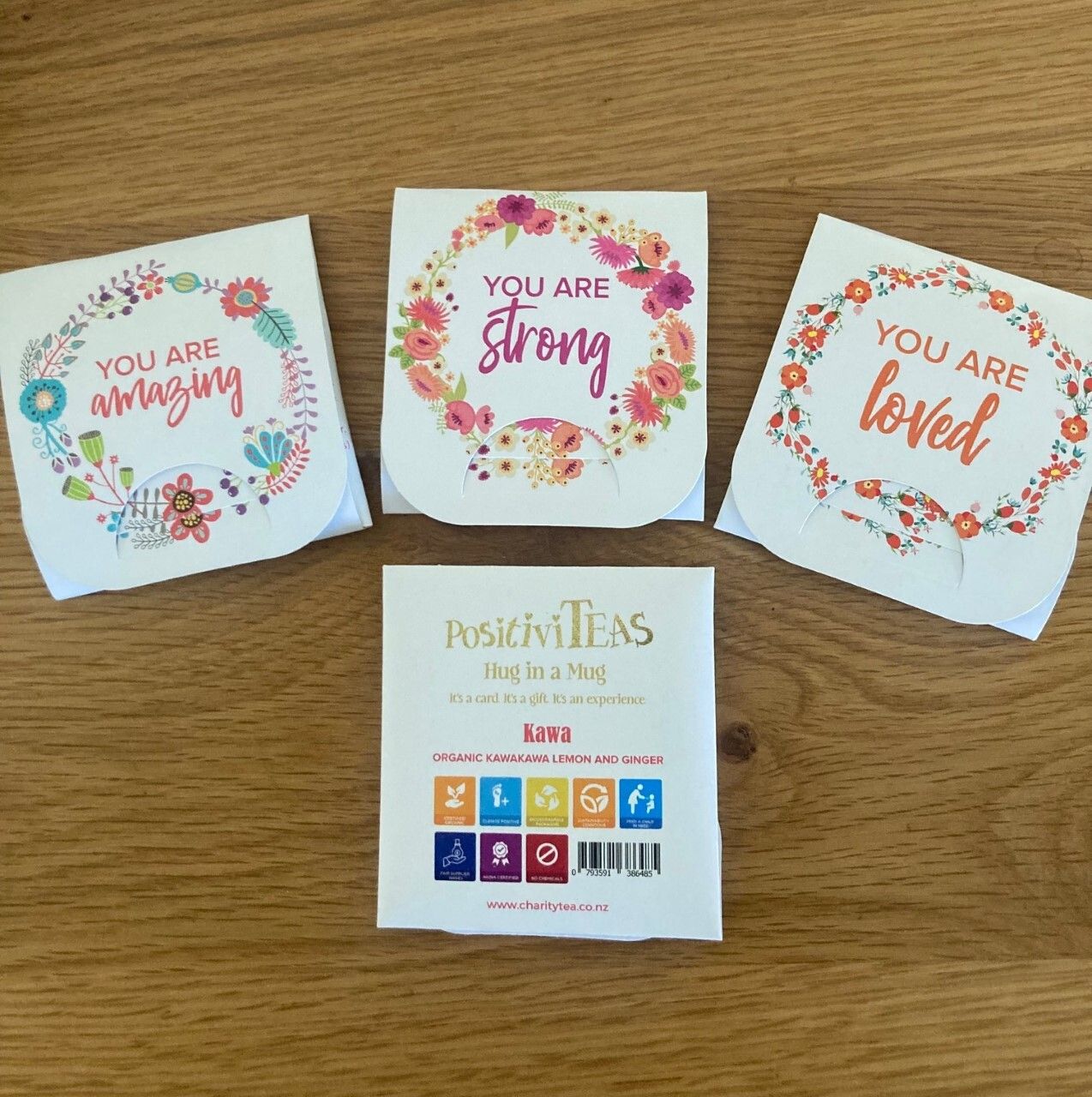 PositiviTeas - Hug in a Mug
$3.95
Please select either a Small or Large gift box first before selecting items.
The PositiviTeas™ range is a beautiful collection of single-serve Tea Bags.
Lovingly encased within a printed card, you'll find a compostable, plastic-free Tea Bag, filled with the finest premium, organic tea from Charity Tea™. This isn't just a Tea Bag. It's a card, it's a gift, it's an experience!

Premium, whole leaf, organic, ethically sourced tea from Charity Tea™
Compostable, plastic-free tea bag
Hygienically, individually packed in home-compostable, plastic-free 'Natureflex™' packaging

PositiviTeas™ "You Are…" Range:
"You are loved" (Peachy, organic Peach Honeybush)
"You are strong" (Jazz, organic Green Tea with Jasmine)
"You are amazing" (Kawa, organic Kawakawa Lemon & Ginger)


Charity Tea™ is a certified social enterprise via the Akina Foundation Forward Programme.

Please note: the minimum total order value must be at least $69.95 (orders with discounts are also to be this minimum) before shipping to receive FREE DELIVERY. Thank you for your understanding.

SKU: 10000-41