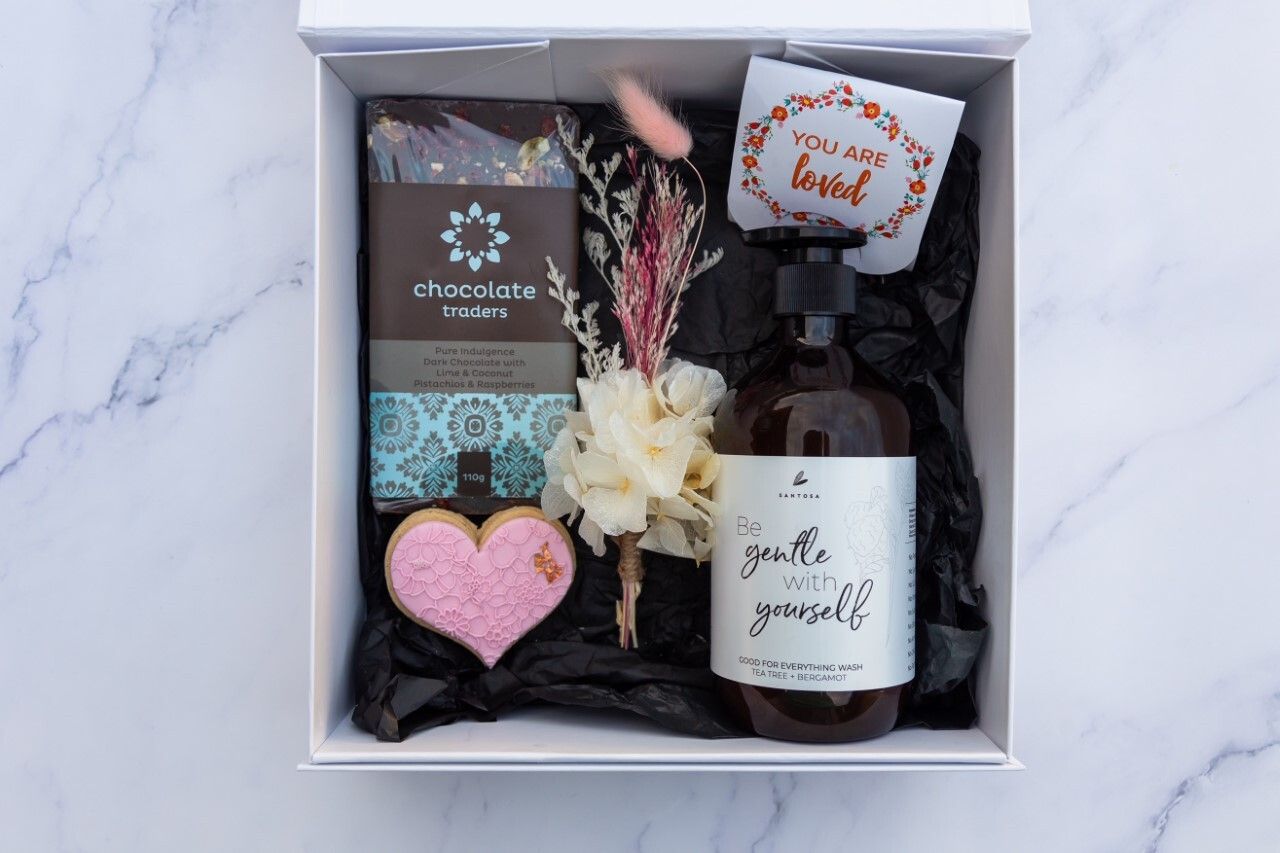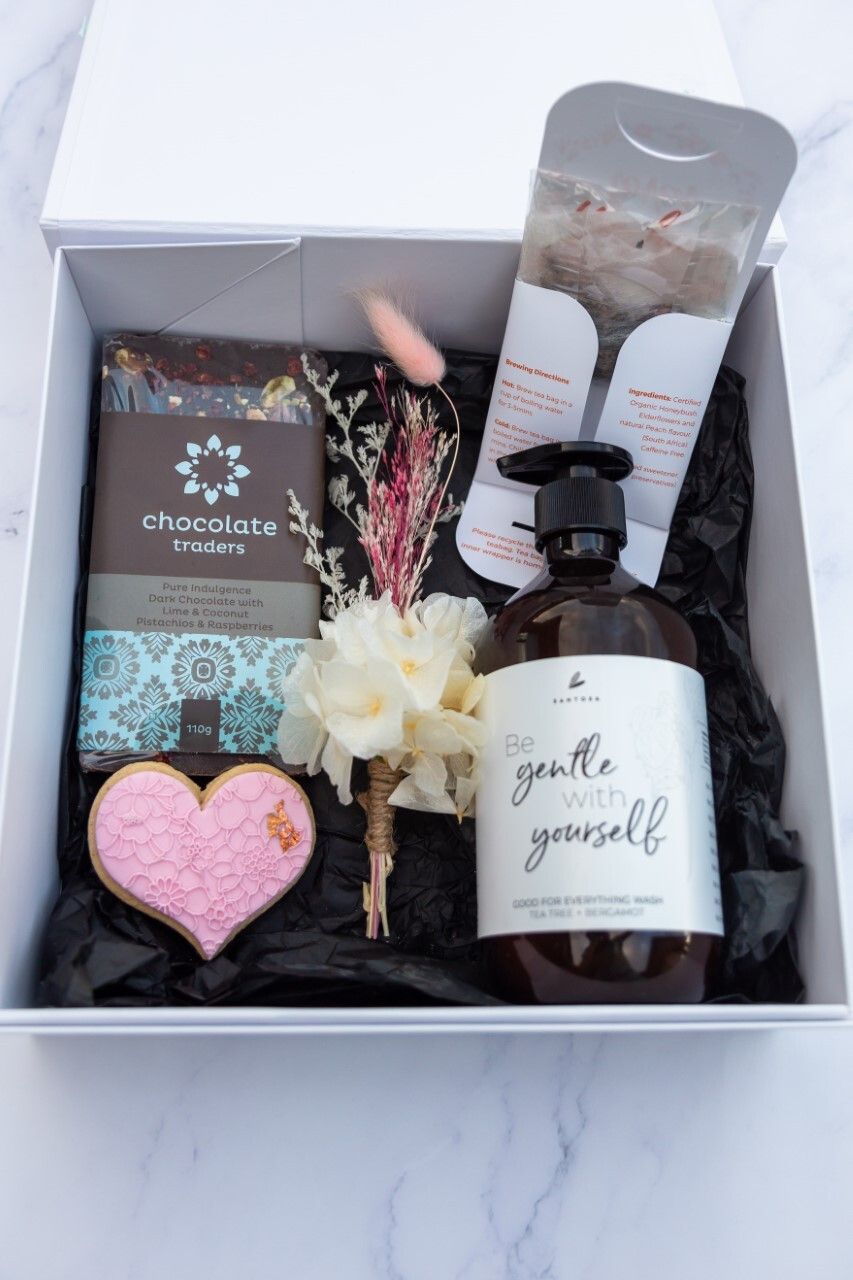 Gratitude Goodness
$94.95
FREE DELIVERY WITHIN NEW ZEALAND
Mandarin + Lime Good For Everything Wash
A refreshing fusion of citrus invigorates and uplifts, taking care of your body from the outside in. Healing Mandarin oil combines with restorative Lime oil to not only cleanse, but to generate focus, maintain mental clarity and help you to embrace the day with positivity.
Our Good for Everything Wash is a safe, multi-purpose natural cleanser, to nourish your skin and care for your health.
500ml PET Plastic and Glass bottles with 1000ml refills available.
Dark Chocolate with Lime & Coconut Pistachios and Raspberries Block
Chocolate Traders Pure Indulgence Dark Chocolate with Lime & Coconut Pistachios and Raspberries block.
Betty B Heart Biscuit - Spiced Chai Flavour
Wrapped in compostable packaging. Please remove sticker before composting.
Packaged in home compostable cello with a paper wrapper.
Iddy Biddy Dried Flowers
Pink and/or white small dried flower arrangement made by Gin and Dry. Will last 2-4 years.

PositiviTeas - Hug in a Mug x 2
The PositiviTeas™ range is a beautiful collection of single-serve Tea Bags.
Lovingly encased within a printed card, you'll find a compostable, plastic-free Tea Bag, filled with the finest premium, organic tea from Charity Tea™. This isn't just a Tea Bag. It's a card, it's a gift, it's an experience!
Premium, whole leaf, organic, ethically sourced tea from Charity Tea™
Compostable, plastic-free tea bag
Hygienically, individually packed in home-compostable, plastic-free 'Natureflex™' packaging
High quality black or white gift box with magnetic close lid. Please reuse - fantastic for storing items!
Our paper packaging is eco friendly, biodegradable and recyclable, Even our stickers are eco stickers! Send an eco friendly gift box today.
Gift box comes with small blank note card to add a personalised message to. You are welcome to upgrade by purchasing a beautiful, all occasions greeting card.
SKU: 10000-46