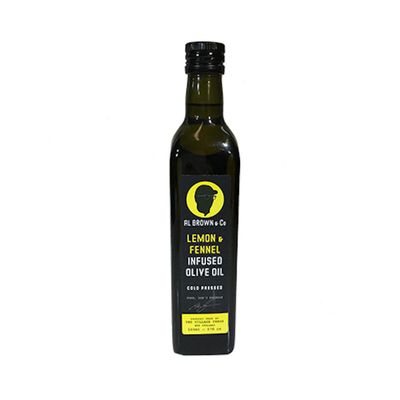 Lemon and Fennel Olive Oil 500ml
$26.90
Out of stock
Please note this will only fit in a LARGE goodness box. Please select a Large gift box first before you select items.

Al Brown & Co
Lemon & Fennel is a versatile flavour combo that goes great poured over grilled vegetables, fresh salads and especially seafood. Using oils like this will take your cooking to the next level.
500 ml.
Please note: if you are purchasing products without a gift box the minimum order value must be at least $69.95 (orders with discounts are also to be this minimum) before shipping. Thank you for your understanding.

SKU: 10000-48