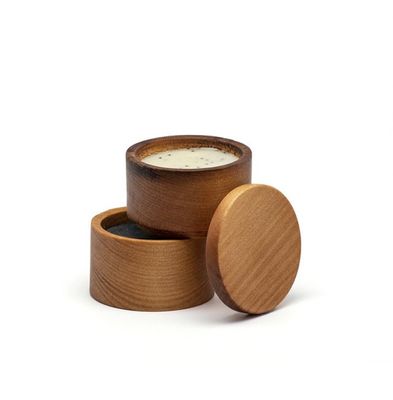 Kauri Travel Soap Container (including a shampoo and a soap bar)
$42.00
This lightweight (less than 100g) three piece soap container is individually handcrafted from Kauri recovered from the Christchurch Basilica after the 2011 Earthquake. There is limited Kauri available, making this an iconic piece. It comes with a shampoo and a soap bar, perfect for going to the gym or away on a long weekend.
Each box also comes with a photograph proving providence.

Whale Road say no way to all nasties such as palm oil, parabens, sodium lauryl sulphates, phthalates, hardeners, synthetic lathering agents or artificial fragrances, whiteners, preservatives or colours.

They say not on your nelly to animal testing (all soaps are either vegetarian or vegan, again, they'll let you know the score).

This means Whale Road soaps are amazing for all skin types, including sensitive, problem and allergy-prone skin - and you can sleep well at night.
They also use compostable bio-plastic bags made from renewable sources (no palm oil or genetically-engineered or modified materials thank you very much), or cardboard boxes, both fully compostable at home.

Please note: the minimum total order value must be at least $69.95 (orders with discounts are also to be this minimum) before shipping to receive FREE DELIVERY. Thank you for your understanding.

SKU: 10000-54