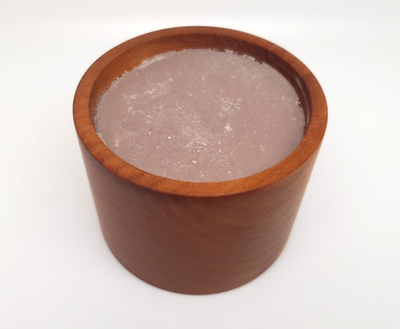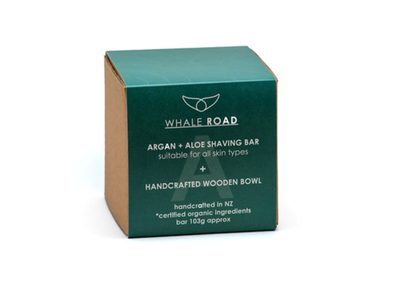 Argan + Aloe Shaving Bar with Bowl
$44.00
This bar has been carefully formulated from top quality certified organic ingredients. Its a gently foaming bar which feeds and nurtures your skin while you shave. It comes with a limited edition custom made bowl individually handcrafted from Kauri recovered from the Christchurch Basilica after the 2011 Earthquake. There is limited Kauri available, making this an iconic piece.
Argan + Aloe Shaving Bar Ingredients: coconut oil*, distilled water, lye, kokum butter, jojoba oil*, olive oil*, avocado oil*, argan oil*, castor oil*, essential oil blend*, NZ sea salt*, purple + kaolin clays, aloe vera extract* (200:1), sugar*, tussah silk
*certified organic ingredients
Free of parabens, SLS's propylene glycol + phthalates & silicones. Cruelty free - not tested on animals.
Please note: if you are purchasing products without a gift box the minimum order value must be at least $69.95 (orders with discounts are also to be this minimum) before shipping. Thank you for your understanding.

SKU: 10000-55