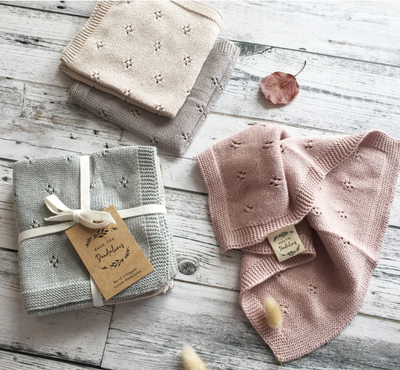 Organic Cotton Wash Cloth Set
$29.90
These soft and versatile wash cloths make the most wonderful and practical gift for a newborn baby. Knitted from organic cotton, they are perfect for washing faces, using in the bath, a burp cloth or for mopping up spills.
Set of 3 includes one of each colour - dusk, fawn and glacier.
Each wash cloth measures 28 x 28cm.
Over The Dandelions certified cotton lives up to the high standards of the Global Organic Textile Standard. This accounts not only for the fabric but also for environmental protection, sustainability, and fair working conditions.
Please note: if you are purchasing products without a gift box the minimum order value must be at least $69.95 (orders with discounts are also to be this minimum) before shipping. Thank you for your understanding.

SKU: 10000-59