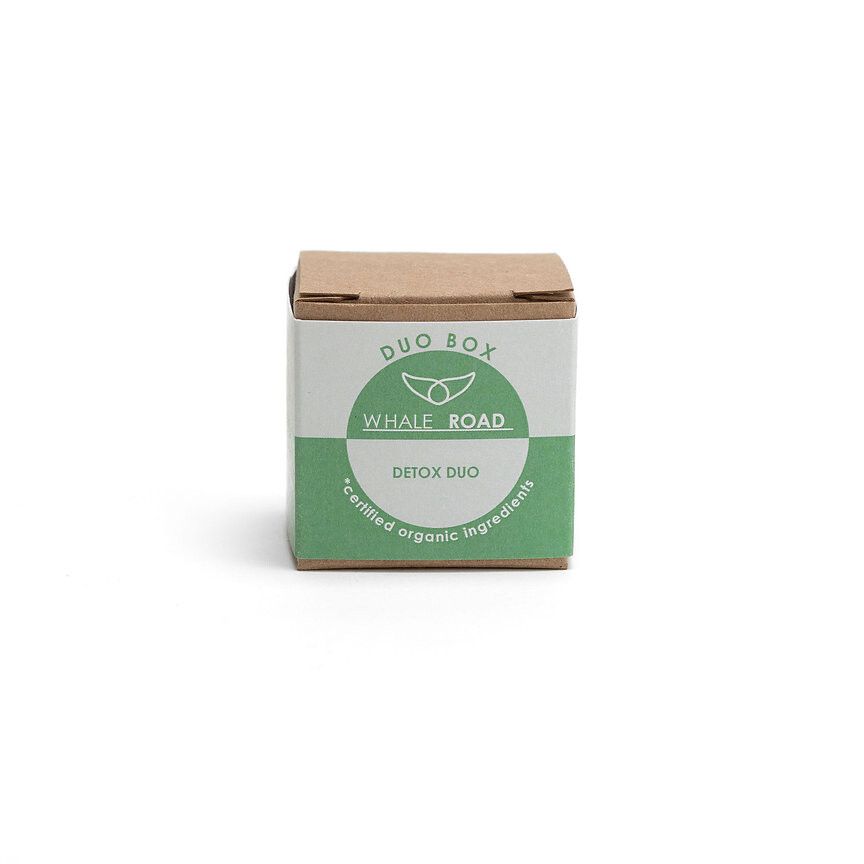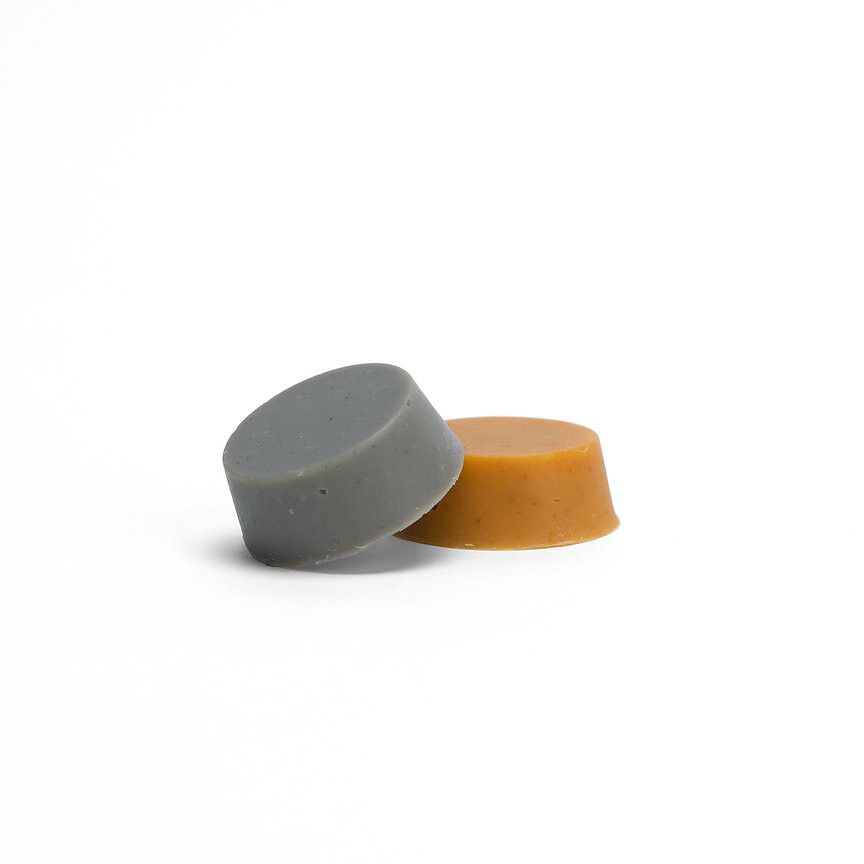 Detox Duo (Duo Box)
$8.25
Please select either a Small or Large gift box first before selecting items.
Two individually packaged Whale Road petite soap bars in a single box. Perfect for a weekend away, or a trip to the gym. Green Clay bar gently restores balance to acne prone skin. Annatto bar pairs the anti-oxidant properties of annatto with warm essential oils to gently draw impurities from the skin.
Both bars are non comedogenic (won't block your pores) and rich with certified organic argan oil and aloe vera concentrate (200:1) which are renown for promoting skin health.
free of parabens, SLS's propylene glycol + phthalates & silicones, cruelty free - not tested on animals
Please note: if you are purchasing products without a gift box the minimum order value must be at least $69.95 (orders with discounts are also to be this minimum) before shipping. Thank you for your understanding.

SKU: 10000-70