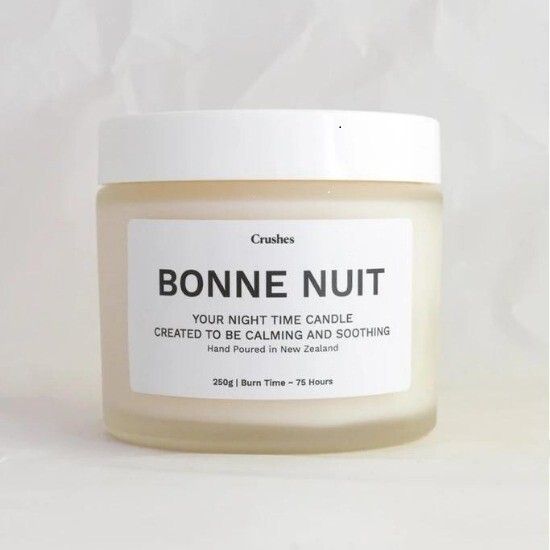 Bonne Nuit Candle
$39.95
Please select either a Small or Large gift box first before selecting items.
Bonne Nuit - the ultimate night time candle. Burn this while you are getting ready to sleep to soothe the senses and calm the air.
Add a touch of elegance to every part of your home. Designed to be minimal yet luxurious, they each bring a beautiful aroma to delight your senses.
250g of hand-poured soy wax
Made in New Zealand
Burn time approximately 75 hours
Please note: the minimum total order value must be at least $69.95 (orders with discounts are also to be this minimum) before shipping to receive FREE DELIVERY. Thank you for your understanding.

SKU: 10000-82