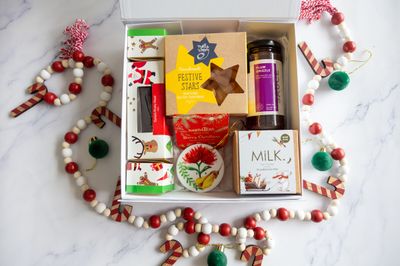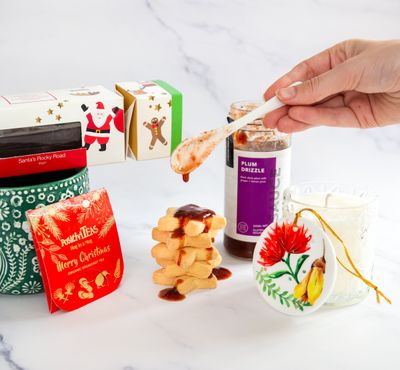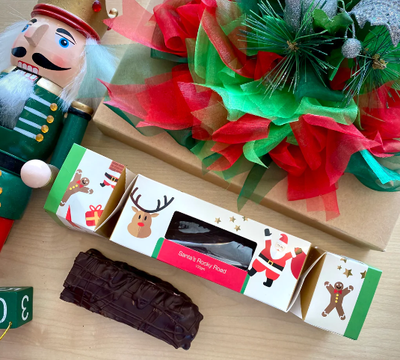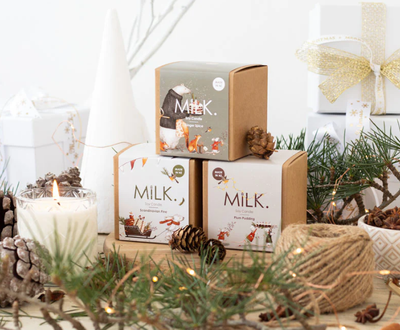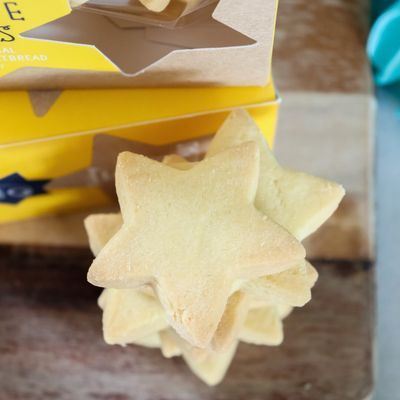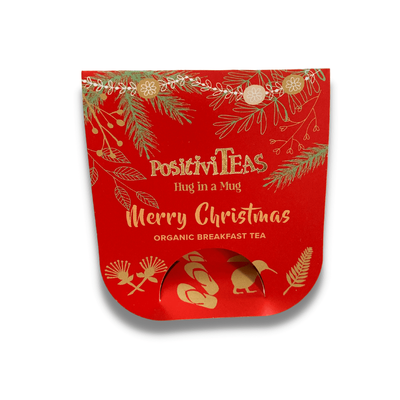 Festive Fiesta
$109.95
FREE DELIVERY WITHIN NEW ZEALAND. Pre-order your box of goodness today for delivery within your desired timeframe during December.
All the flavours, sights and scents to help anyone get into the spirit of the season. Such a beautiful box filled with the goodness.
Merry Christmas (Good Morning, organic English Breakfast) single serve tea bags, with beautiful compostable and recyclable packaging.
Molly Woppy Shortbread Festive Stars 130g. These sweet Festive Shortbread Stars have a delicious buttery taste, they're mouthwateringly delectable and made with Molly Woppy love.
Christmas Cracker - Rocky Road from The Seriously Good Chocolate Company. 1x Rocky Road 90g Log. Pure New Zealand indulgence
Pohutukawa, Tui and Kowhai Ornament by Artist Fiona Clarke. This ornament featuring our native Kowhai and Pohutukawa flowers, and beautiful Tui bird. On the reverse side is '2023' in memory of the year just gone. Size: 7cm in diameter and about 3mm in thickness. Material: Ceramic with a gold hanging string
Christmas Scented Jar Candle by Studio Milk. Professionally packaged for a Scandinavian themed Christmas, these candles would make an ideal gift for any candle lover. The patterned glass jars sparkle when lit creating a dazzling display of light.
Burn Time: 40 hrs
Volume: 180ml, single wick
Presentation: kraft box with sleeve: 80x80x80mm
Plum and Tamarind Drizzle. Made with fresh ginger + lemon juice. Perfect as a dessert topping; on your Christmas ham, try using as an ice cream garnish or to enhance your favourite smoothie. This combination of black doris plum and tamarind is simply delicious. 300ml / Gluten Free, Vegan.
All packaged festively in a high quality, white magnetic close lid gift box.
We'll also add your personalised message on a complimentary notecard.

SKU: 10000-86