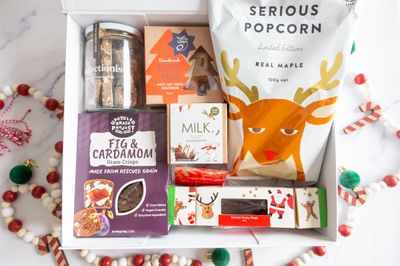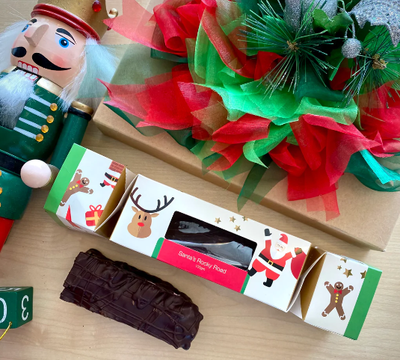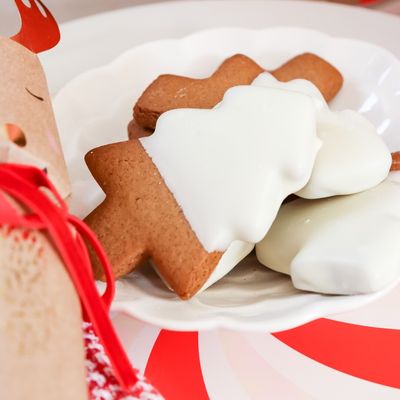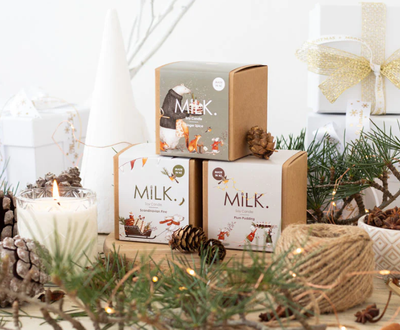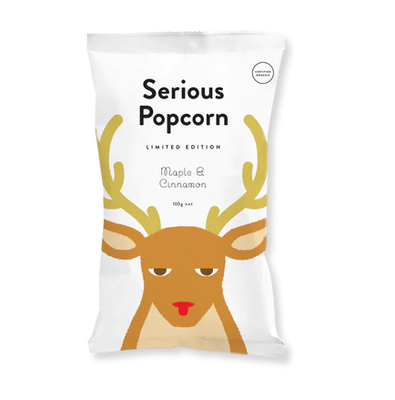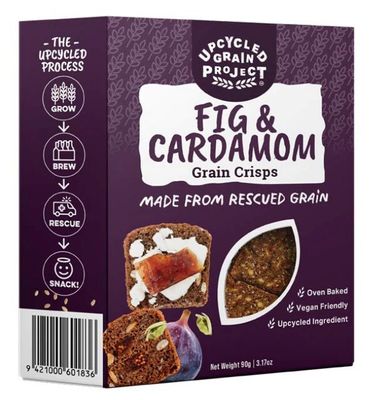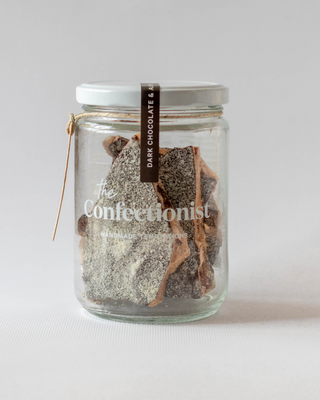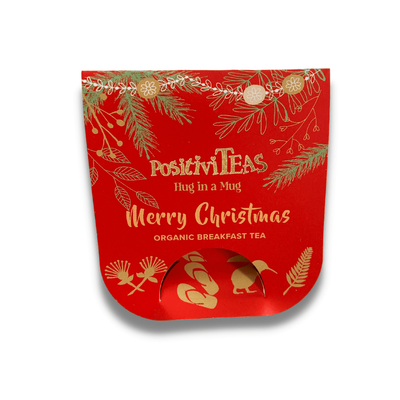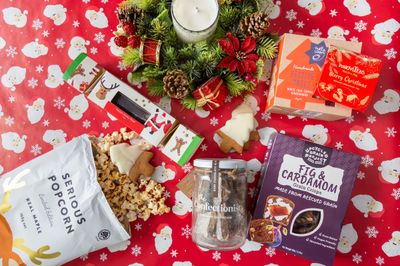 Feeling Festive
$124.95
FREE DELIVERY WITHIN NEW ZEALAND. Pre-order your box of goodness today for delivery within your desired timeframe during December.
We've put together all the goodies needed to get you into the festive spirit!
Merry Christmas (Good Morning, organic English Breakfast) single serve tea bags, with beautiful compostable and recyclable packaging.
Molly Woppy Gingerbread Festive Tree White Choc Topped 145g, Feed the festive cookie habit with crunchy gingerbread Festive Trees, baked with Molly Woppy's popular gingerbread recipe and hand-dipped into quality white chocolate they will fast become your go-to Christmas cookie and is a staple for your Christmas treats.
Christmas Cracker - Rocky Road from The Seriously Good Chocolate Company. 1x Rocky Road 90g Log. Pure New Zealand indulgence
Serious Popcorn Organic Real Maple Popcorn 100g Gluten free, Dairy free, Vegan
Upcycled Grain Project Fig & Cardamom Grain Crisps 90g
Christmas Scented Jar Candle by Studio Milk. Professionally packaged for a Scandinavian themed Christmas, these candles would make an ideal gift for any candle lover. The patterned glass jars sparkle when lit creating a dazzling display of light.
Burn Time: 40 hrs
Volume: 180ml, single wick
Presentation: kraft box with sleeve: 80x80x80mm
Scents: Scandinavian Pine, Ginger Spice, and Plum Pudding, Please note if your preferred scent isn't available we will choose a different one for you.

Dark Chocolate & Almond Toffee (large jar) 200g Made by The Confectionist.. A delicious treat of indulgent traditional brittle style toffee with moreish roasted almonds, coated with dark chocolate and dusted with fine almonds.
Packaged in reusable glass jar.
Merry Christmas (Good Morning, organic English Breakfast) The PositiviTeas™ range is a beautiful collection of single-serve Tea Bags, specially created for the Retail & Hospitality markets.
Lovingly encased within a printed card, you'll find a compostable, plastic-free Tea Bag, filled with the finest premium, organic tea from Charity Tea™.
This isn't just a Tea Bag. It's a card, it's a gift, it's an experience!
Premium, whole leaf, organic, ethically sourced tea from Charity Tea™
Compostable, plastic-free tea bag
Hygienically, individually packed in home-compostable, plastic-free 'Natureflex™' packaging
All packaged festively in a high quality, white magnetic close lid gift box.
We'll also add your personalised message on a complimentary notecard.
SKU: 10000-87