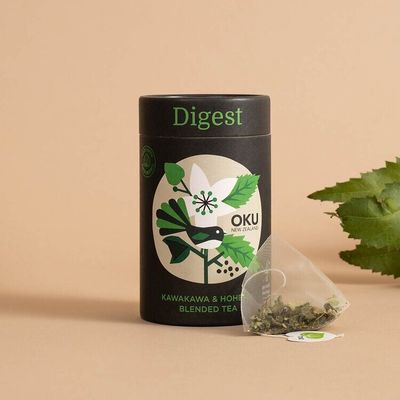 Digest Tea Bags and Reusable/Recyclable Tube
$18.95
Please select either a Small or Large gift box first before selecting items.
A comforting tea that can be drunk anytime, but is especially beneficial after meals. The nurturing qualities of Kawakawa are combined with the remarkable soothing properties of Hoheria. Peppermint and Ginger complete this blend with their delicious, warming tones.
15 tea bags with reusable and recyclable tube.
FSC Certified fully recyclable/re-useable tube packaging.
NeoSoilon® Pyramid Tea bags that are made from 100% non-GMO sugarcane.
Please note: the minimum total order value must be at least $69.95 (orders with discounts are also to be this minimum) before shipping to receive FREE DELIVERY. Thank you for your understanding.

SKU: 10000-105