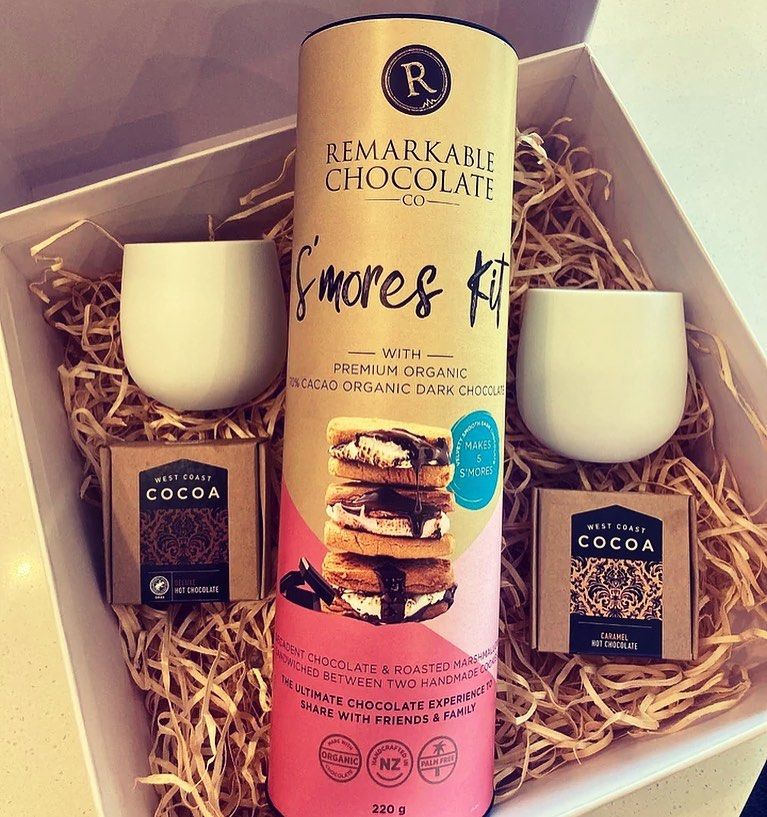 Decadent Goodness Box
$109.95
FREE DELIVERY NATIONWIDE
This decadent goodness box is the ultimate chocolate experience - a perfect treat to warm, nourish and enjoy during the cooler months. A truly versatile gift that will make a lasting impression!
This goodness box includes:
70% Dark Chocolate and Raspberry S'mores from The Remarkable Chocolate Company, LIMITED EDITION. You can create the perfect s'mores from the comfort of your own home with everything you need inside this beautiful kit.
This S'mores Kit makes 5 delectable S'mores and includes:32g 70% Organic Chocolate Bar with Raspberry (that breaks into 5 pieces)10 Bad Baker S'mores Cookies5 Fluffy Marshmallows5 Bamboo Skewers
Hot Chocolate from West Coast Cocoa x 2. Produced on the West Coast of New Zealand, each batch of hot chocolate is blended with care in small batches to ensure consistency and premium quality. This range is then lovingly packaged by hand.
Tajimi Fine Porcelain Cup from Acme & Co x 2. A collaboration between Acme & Co from New Zealand and Maruasa Porcelain Factory in Japan.
All packaged beautifully in a high quality, magnetic close lid gift box, with a complimentary note card.
SKU: 10000-140