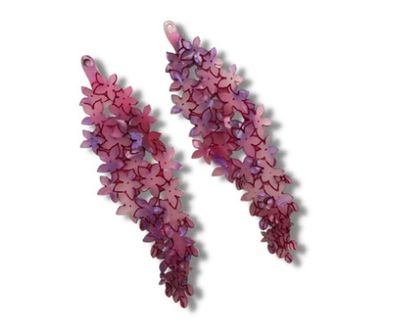 Koromiko - Purple Earrings
$45.00
Please choose gift box option before selecting products.
These beautiful Koromiko cluster are cut out of multi pink and purple acrylic and finished with metallic maroon paint for extra definition. Approx 30x90mm.
Amy and Nicole from Taonga Puawai are two besties on a mission to be creative natives bringing you ātaahua hei taringa to enjoy!
Please note: if you are purchasing products without a gift box the minimum order value must be at least $69.95 (orders with discounts are also to be this minimum) before shipping. Thank you for your understanding.

SKU: 10000-148