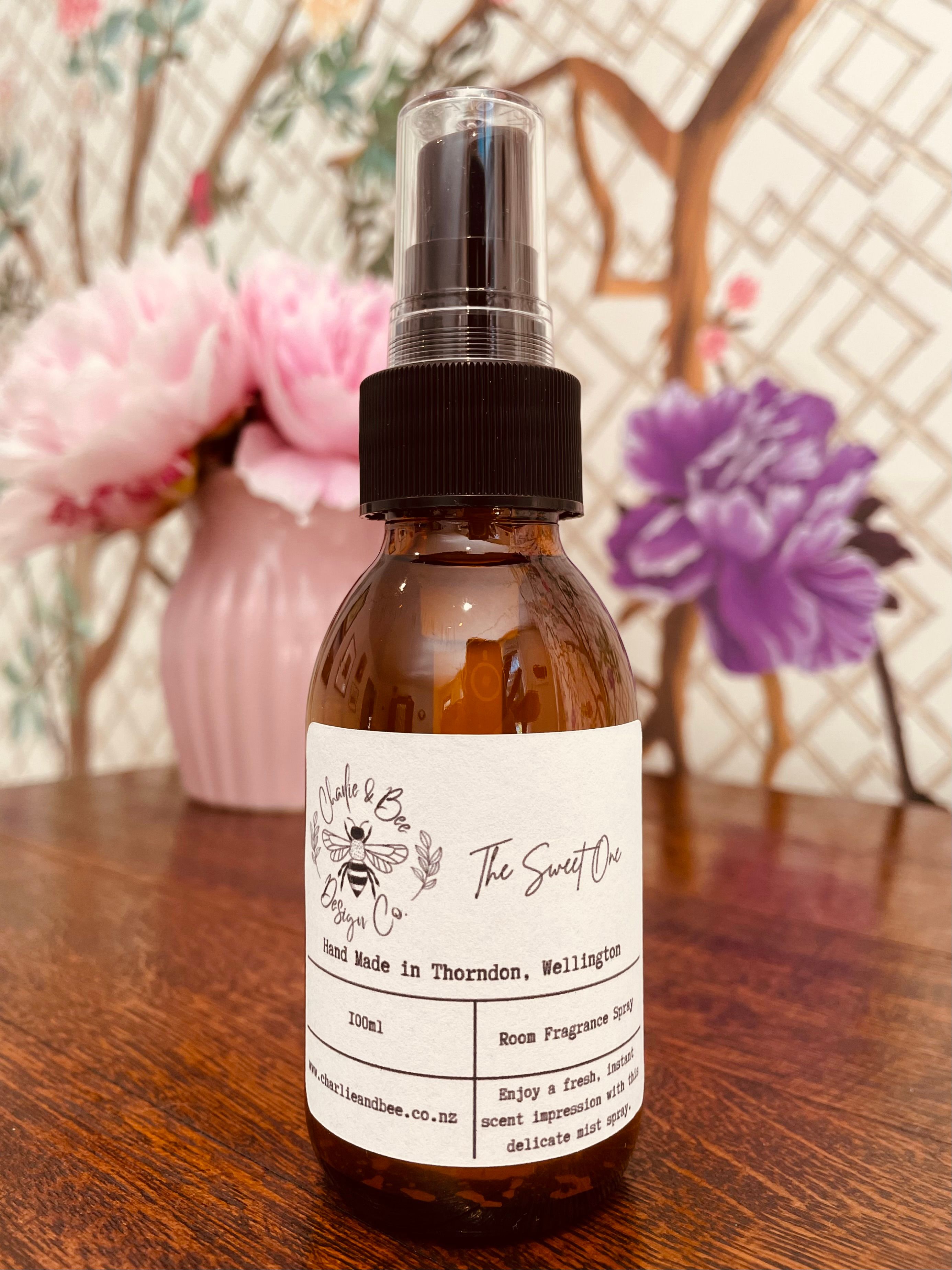 The Sweet One | Room Fragrance Spray
$25.00
Please select either a Small or Large gift box first before selecting items.
Handmade room fragrance spray 100ml by Charlie & Bee.

A sweet and sensual combination of bergamot, peony and lilac evolving to deeper notes of patchouli, musk and sandalwood.
Specifications
Volume: 100ml
Shake well before use.
Room fragrance spray directions
Shake well before use.
Spray two to three pumps, or more if desired, to refresh and fill your space with instant fragrance.
Spray at a distance of approximately 30cm from furnishings and surfaces, allow the spray to settle and enjoy.
Eco credentials
No solvents
No phalates or UV inhibitors
Vegan friendly
Please note: if you are purchasing products without a gift box the minimum order value must be at least $69.95 (orders with discounts are also to be this minimum) before shipping. Thank you for your understanding.

SKU: 10000-152