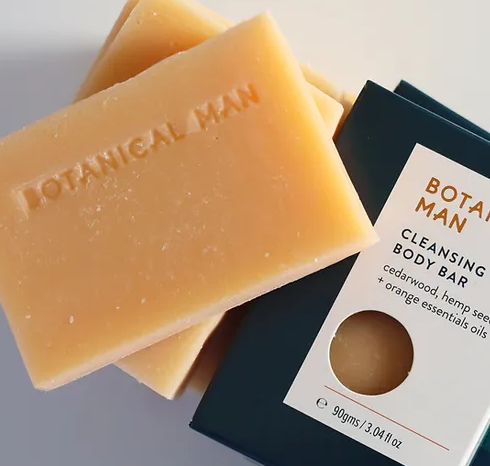 Cleansing Body Bar - Cedarwood, Hemp + Orange
$14.00
Please select either a Small or Large gift box first before selecting items.
Botanical's Tree & Shea Butter Shaving Soap has been handmade to create a rich and creamy lather. Tea Tree, Manuka Honey and Kaolin Clay helps heal and draw out impurities while Shea Butter and Coconut Oil aid with hydration.

"The world belongs to the few people who are not afraid to get their hands dirty" - Howard Schultz.
Enriched with cedarwood, hemp and orange, this is a body bar like no other. This no-nonsense, straight-up, skin-saviour is exactly what your body has been demanding. All good reasons to get your boots on and your hands dirty.

Handmade using Rice Bran Oils, Olive Oil, Coconut Oil, Water, Shea Butter, Avocado Butter, Lye, Cocoa Butter, Hemp Oil, Cedarwood Oil, Orange Oil, Carrot Oil
Please note: the minimum total order value must be at least $69.95 (orders with discounts are also to be this minimum) before shipping to receive FREE DELIVERY. Thank you for your understanding.

SKU: 10000-154