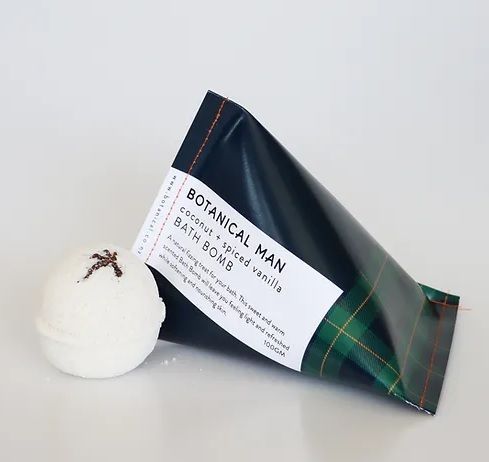 Botanical Man Bath Bomb
$12.00
Please select a Large gift box first before selecting items.
Botanical's brand new Botanical Man Bath Bomb is now available.
A seductive blend of fragrant Coconut + Vanilla will help the stresses of a hard working week fade into the abis.

Ingredients : Sodium Bicarbonate, Citric Acid, Epsom Salt, Coconut Milk Powder, Almond Oil, Vanilla Fragrance, Water, Star Anise.
Please note: the minimum total order value must be at least $69.95 (orders with discounts are also to be this minimum) before shipping to receive FREE DELIVERY. Thank you for your understanding.

SKU: 10000-156