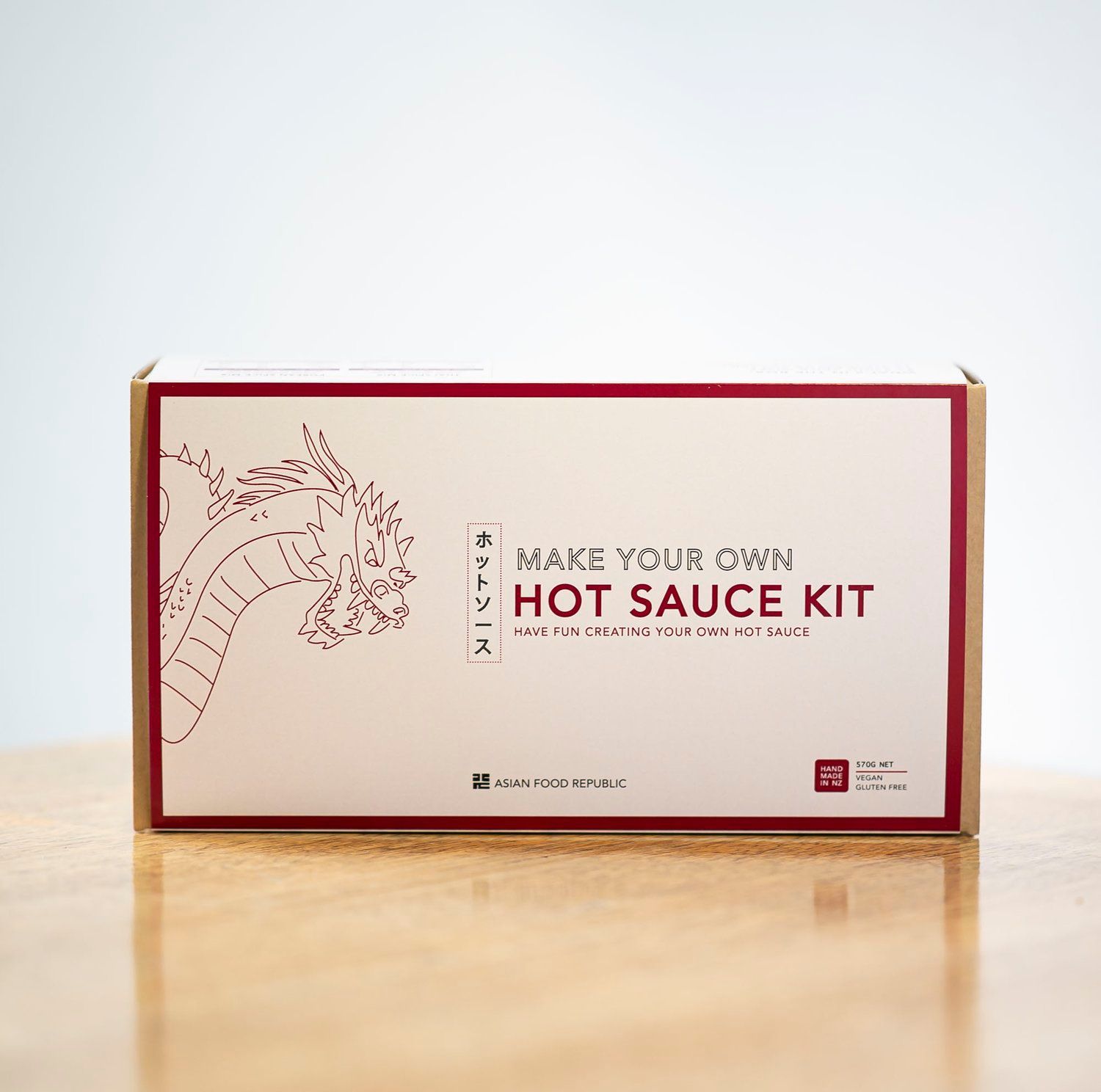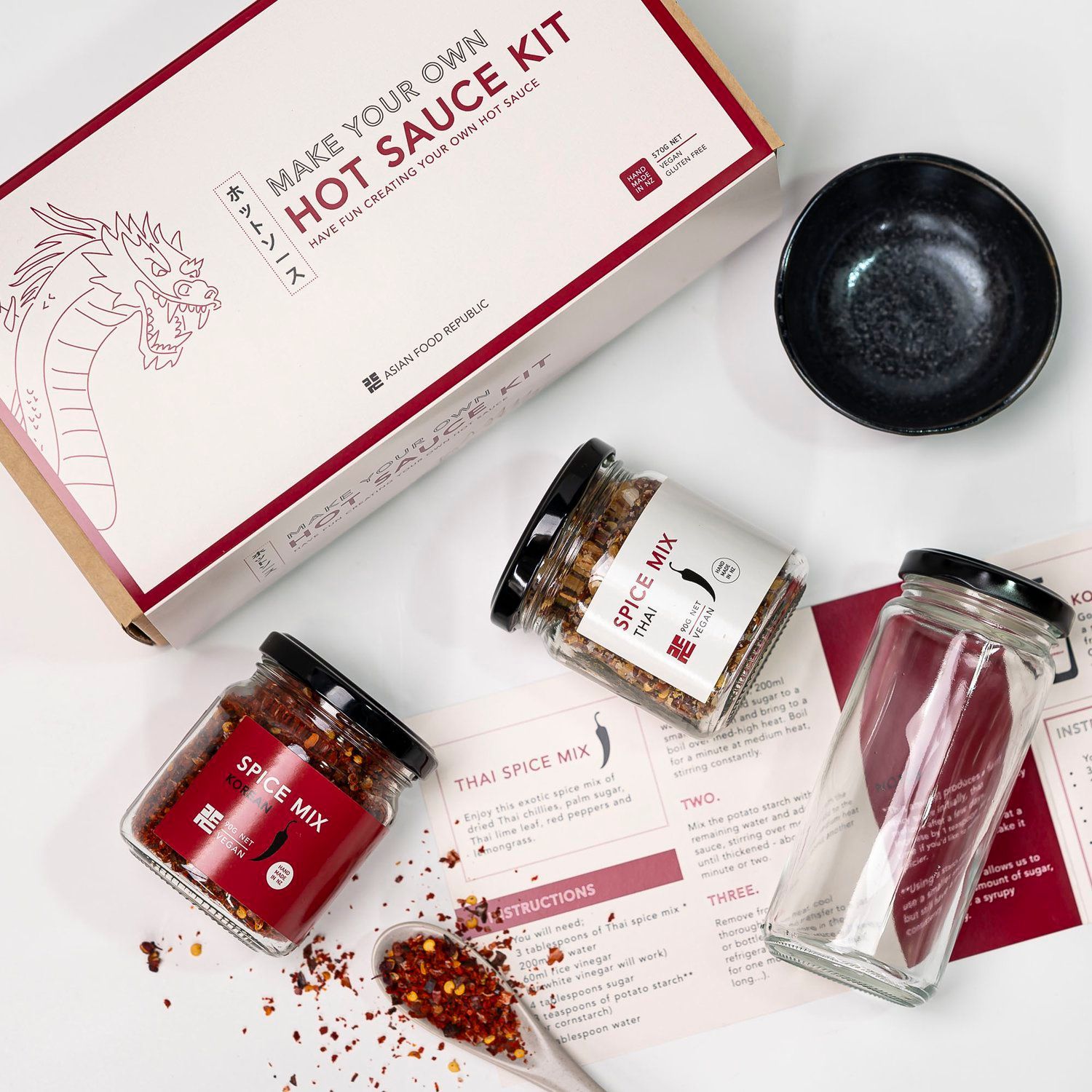 Hot Sauce Kit
$39.95
Please note this product will only fit in a large gift box. Please select this option.
The perfect foodie gift. Asian Food Republic's DIY sauce kits are fun, simple and versatile.
They have blended their own unique spice mixes and created easy to follow instructions to be able to make your own delicious sauces at home.
The spice mixes make about 3 bottles of sauce each (up to 2 litres). They are incredibly versatile as they can be used also as a dry rub for meat, or added to stir-fried noodles and rice dishes.
Box contains:
Thai spice mix (90g)
Korean spice mix (90g)
1x Japanese sauce dish (dish may vary)
1x bottles
Instructions and inspirations
590g / Gluten Free, Vegan
May contain traces of soy, sesame, dairy or eggs.
Korean Spice Mix ingredients: Dried Korean chilli flakes, Sichuan pepper, salt
Thai Spice Mix ingredients: Dried chilli, sea salt, palm sugar, dried garlic, red pepper flakes, dried Thai lime leaf, lemongrass powder
Please note: the minimum total order value must be at least $69.95 (orders with discounts are also to be this minimum) before shipping to receive FREE DELIVERY. Thank you for your understanding.

SKU: 10000-159