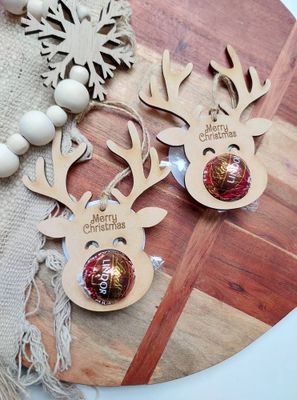 Reindeer Decoration
$9.95
Please select either a Small or Large gift box first before selecting items.
Reindeer tree decoration made by Heart Popping Designs. Each product is designed and assembled with great care by individuals who have an eye for detail. Includes 1 x Lindt chocolate.
Please note: if you are purchasing products without a gift box the minimum order value must be at least $69.95 (orders with discounts are also to be this minimum) before shipping. Thank you for your understanding.

SKU: 10000-163